People love RuPaul's Drag Race for so many different reasons - the looks, the drama, the talent. But we always tune in for the laughs! Our favourite comedy queens serve charisma, uniqueness, nerve and talent with their sensational humour and perfectly timed puns. Whether it's through a fantastically executed Snatch Game or a Lip Sync to remember, these funny drag queens have been creating meme-worthy moments with every season.
But who tickles our funnybone the most?! Well, you're about to find out the official Top 10 Funniest Drag Queens according to the super professional scientific researchers here at Luna. Yes, we have conducted many years of in-depth study (hanging out on the sofa in our pants with the cat and a hot chocolate while watching repeats of season 7 again) to create this definitive listicle of funny drag queens who have made us chuckle.
Our #1 Funny Drag Queen - Katya Zamolodchikova
Now, Katya obviously had some hilarious comedy moments during her time on Drag Race, our favourites being her iconic black-teeth-pentagram-forehead-carving reveal (which we just had to pay homage to in patch form) and her iconic one-word response to Alaska's somewhat unconvincing ramblings ("... Party.") However, her time to shine as a comedy queen has absolutely been on UNHhhh, her YouTube show with season 7 co-star, Trixie Mattel. Her ability to deliver fantastically bizarre one-liners on the most obscure subjects and introduce herself as a different character every week ("and I'm a boiled ham that starts talking for some reason, Katya!") makes her a completely unique queen. She's a mountain biking vampire witch from the future and we love her.
Latrice Royale
A diverse queen who is filled to the brim with talent, the comedy stylings of Latrice Royale can be summed up in one simple statement - "GET THOSE NUTS AWAY FROM MY FACE." Never has anyone slayed a main challenge as much as Large Marge in Hot In Tuckahoe. As a Season 4 queen, this performance was nearly 10 years ago, but in our opinion will go down forever in Drag Race herstory as one of the show's funniest performances. Latrice is Large and In Charge, Chunky yet Funky, Bold and Beautiful… and really friggin' funny drag queen!
Crystal Methyd
Now, I don't know if you've heard of this thing that happened in 2020… something about a coronavirus? 🤷 While we were all trying to save the world by staying in and watching TV, Crystal Methyd hit our screens with her completely off-the-wall crust punk DIY fairy godmother approach to drag. We lived. Not only is she creative, thrifty and gorgeous (everything we love at Luna!) but lawd is she a funny drag queen! Her muscle clad bodybuilding 80s styled exotic dancer alter-ego Phenomenal Phil had us howling with laughter as she performed splits and death drops in ripped acid wash jeans with her styled signature mullet. It doesn't get funnier (or stranger) than her finale though. When we saw her in her living room dressed as a giant paper pinata, we knew we were in for a treat. And she delivered with a Drag Race first - and probably last. A mother and baby bird puppet show to Nelly Furtado's "I'm Like a Bird." Genius. I'm not sure if Nelly wanted her song to be taken so literally though.
Bob the Drag Queen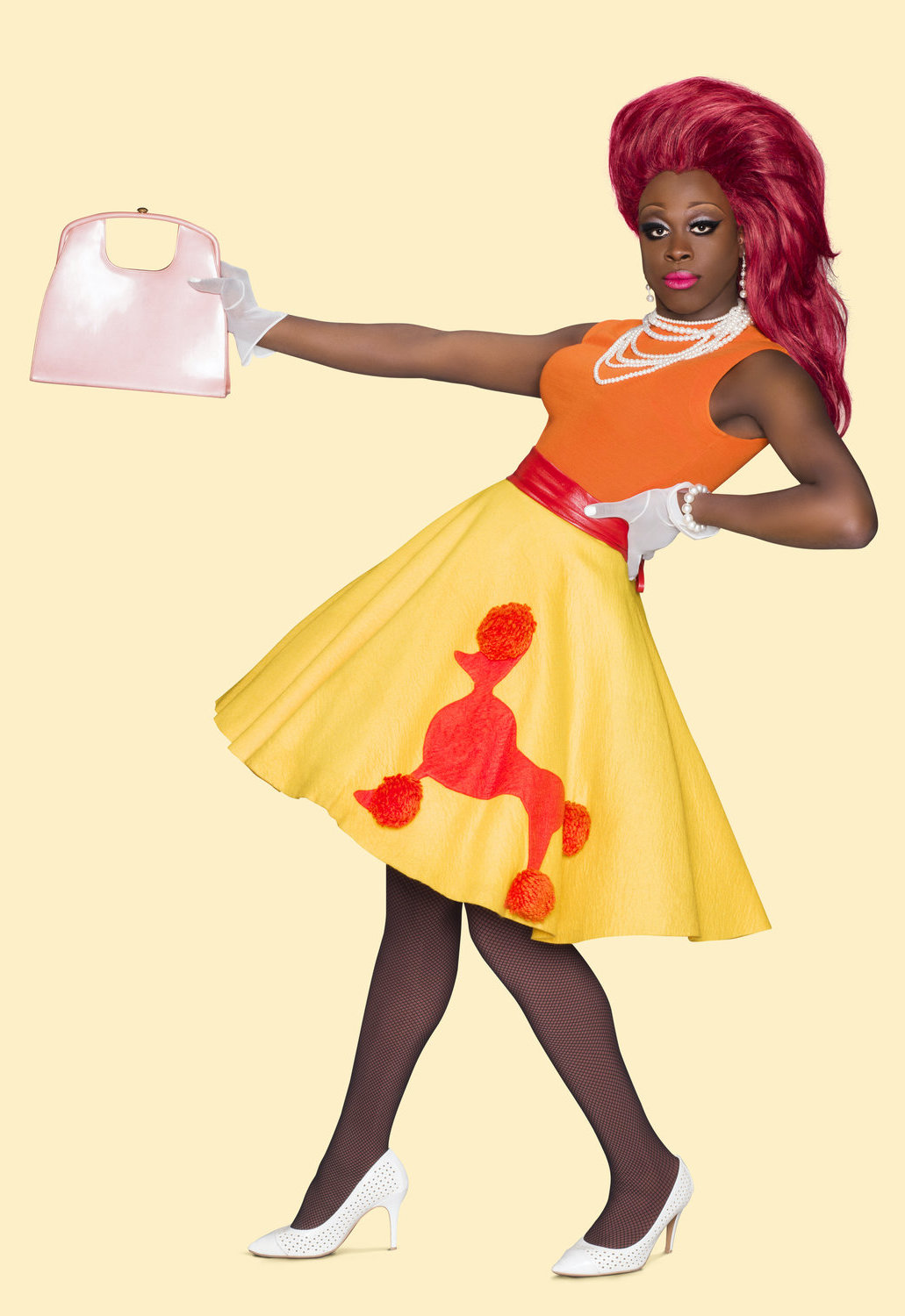 She summed up herself better than we ever could really - hilarious, beautiful, talented and humble. Although Bob the Drag Queen has gained legendary status as Drag Race alumni, her time to shine as a comedy queen comes through on her podcast Sibling Rivalry with her drag sister Monet X Change. The claws are off but the tea is scalding while they tackle the subjects that matter (recent episode topics include pride, gender and diversity) and the ones that really don't (the zombie apocalypse, food habits and conspiracy theories to name a few!) And she does it all wrapped up in the world's supply of houndstooth fabric with her signature cackle on full volume! Purse first of course.
Trixie Mattel
Arguably the franchise's most successful contestant, Trixie Mattel really is the queen who can do it all. Iconic season 7 contestant and All Stars winner, she has consistently served charisma, uniqueness, nerve and talent with her signature Dolly Parton meets Amanda Lepore look. Even with her music and cosmetics empire, we will always think her greatest asset is her comedy genius, especially with the other half of our favourite double act Katya on UNHhhh. Seriously, if you haven't already and have a few hours that you want to waste, stick it on YouTube and get ready to chuckle your day away! Trixie's hilarity is inspirational, so much so that we have paid tribute to her in patch and pin form!
Monét X Change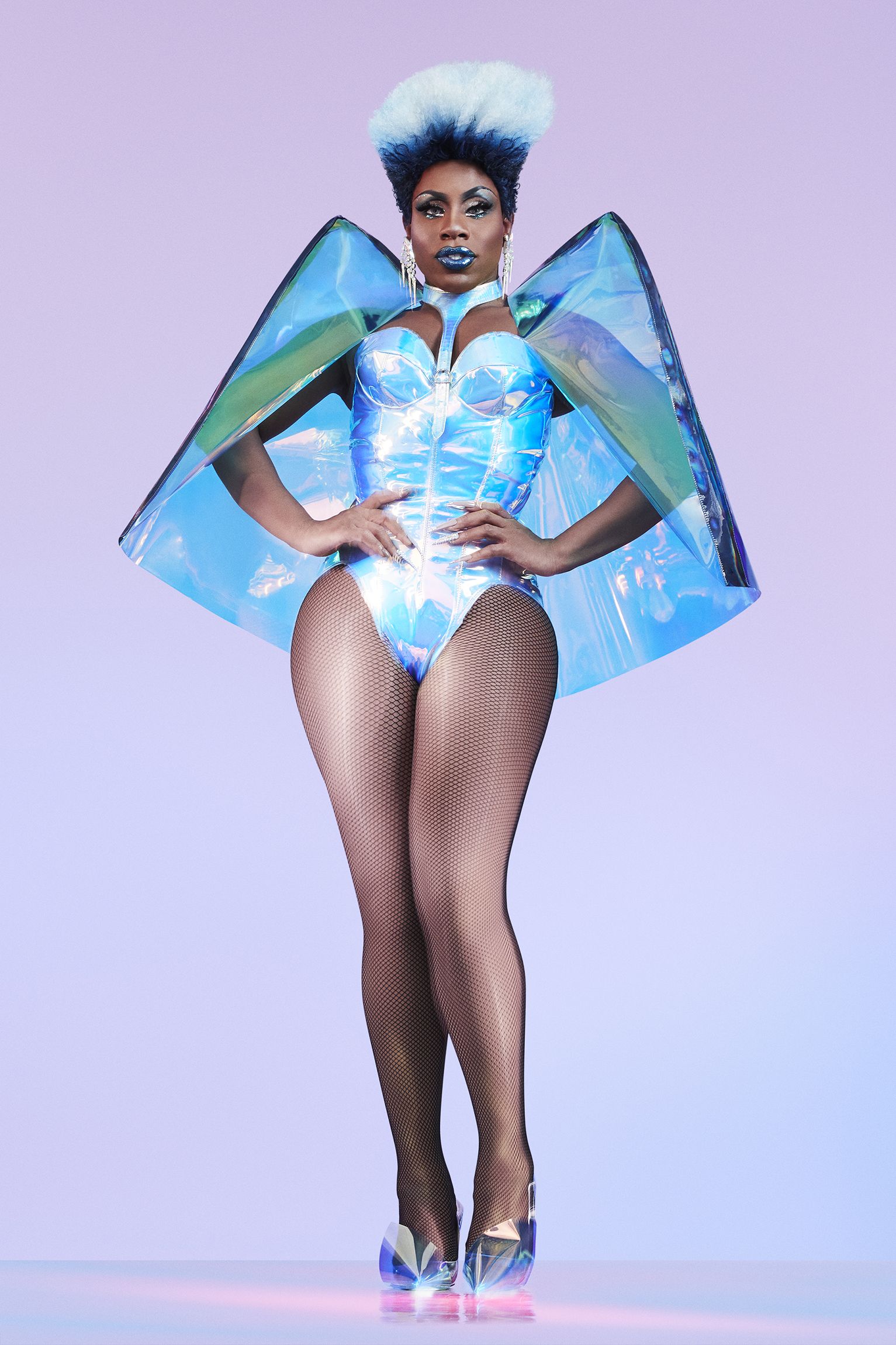 When it comes to the charisma Monét exudes, we're here to soak it up. This comedy queen's greatest funny moment was pulled off in her first episode of Drag Race, when she created a dress entirely out of washing up sponges! The nerve! The creativity! The glamour! What a way to make an entrance and introduce yourself to the world than covering yourself with a dollar store staple. You know you've made it when the SpongeBob Twitter account gives you a shout out!
Bianca Del Rio
When you think of the comedy queens of RuPaul's Drag Race, one comes to mind before all others - professional clown Bianca Del Rio! And with a career that began in 1996, no one has as much experience dishing out puns and spilling the hot tea as she does. Her delivery of super punchy one-liners ("not today satan!") has inspired us to create a whole range of iconic patches and pins featuring the notorious catchphrase that propelled her to meme stardom.
Heidi N Closet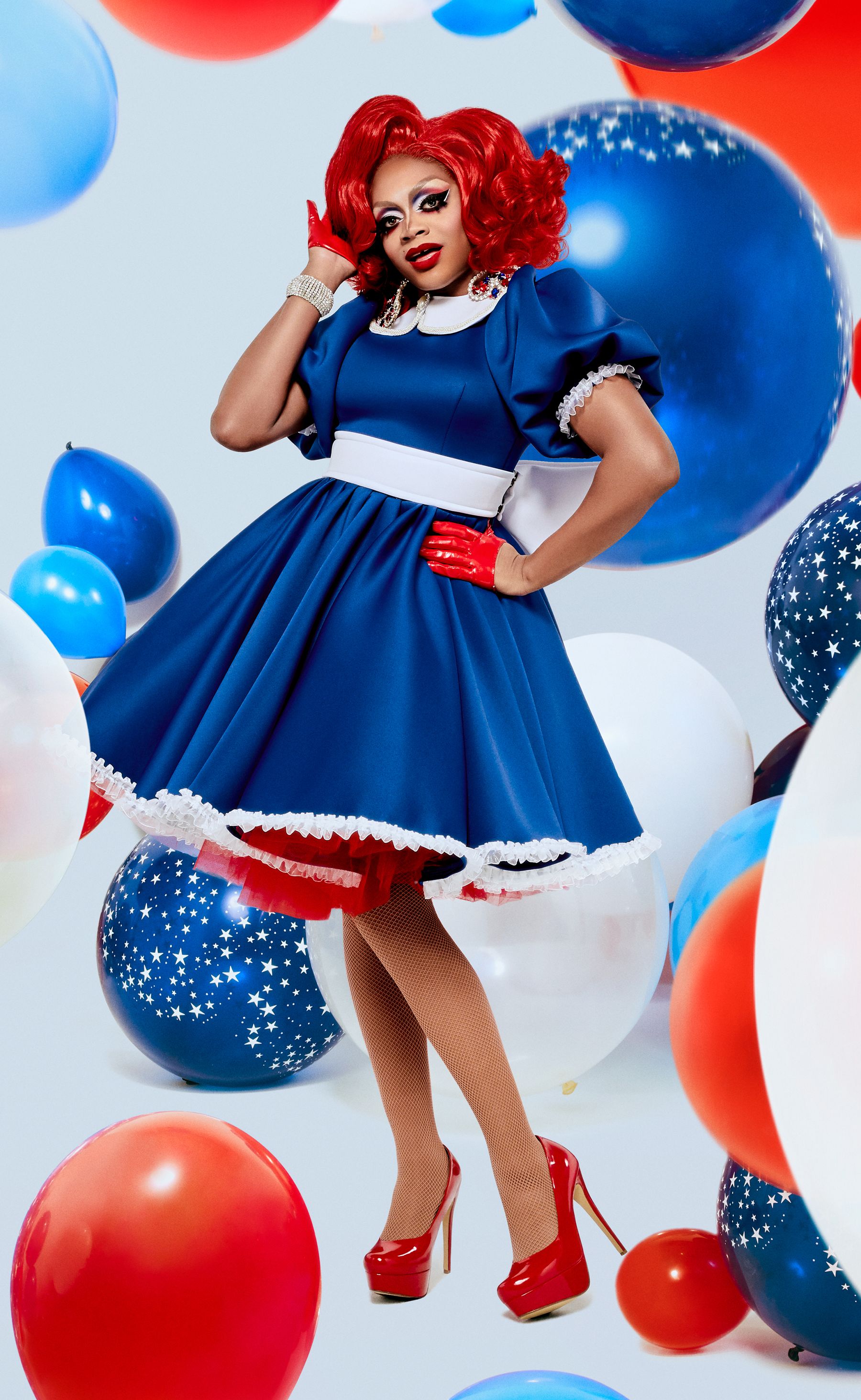 If you love your funny drag queens blessed and highly favoured, Heidi N Closet is the girl for you! She's sssoft and sssupple and honestly just so wholesome, gorgeous and funny. When she was selling us Heidi Hydrates as part of the commercial challenge, she was also selling us everything she had and the kitchen sink. So creative, so talented, so funny!
Miz Cracker
We love this woman as much as we love brie on a cracker, she is a snack! This New York Barbie really is the woman who can do both. Her comedy highlight during the completely improvised Bossy Rossy maxi-challenge where she dressed as a giant pickle and managed to crowbar as many gherkin related puns into a few minutes of screen time as possible. Dill with it! Can't get enough Cracker? Her podcast She's a Woman is well worth a listen with guests including Sarah Silverman and Kim Joy from Great British Bake Off!
Jaida Essence Hall
Now, hear us out - Jaida is obviously known for her absolutely unclockable beauty (those shoulders though! 😍) However, it doesn't get more funny than her now iconic performance during the political debate challenge. How else could you swerve the hard-hitting questions posed by zaddy actor Jeff Goldblum than by pointing in the distance and just shouting "look over there!" It worked for him and it certainly works for us.
Love Rupaul's Drag Race as much as we do? Shop our collection of drag themed patches, pins, stickers and more!